Shoreline Amphitheatre | Mountain View, California
This September, hip-hop fans can look forward to an amazing show performed by one of the most prominent hip-hop artists from the turn of the 21st century! Multi-award-winning rapper 50 Cent is finally going on tour, and he's bringing along highly-acclaimed rappers Busta Rhymes and Jeremih! The global outing, tilted Final Lap Tour, will be covering over 30 cities across North America. And lucky for Mountain View, California fans, it will be making a coveted stop at the Shoreline Amphitheatre! During the tour announcement, 50 Cent promises a fully-packed setlist filled with his greatest hits, such as "Candy Shop," "In da Club," "21 Questions," "P.I.M.P.," and many more. The Grammy Award-winning rapper also guarantees to perform songs that haven't been showcased on stage for decades! Special guests Busta Rhymes and Jeremih are also anticipated to deliver their electrifying hits and songs from their latest albums, Extinction Level Event 2: The Wrath of God and Late Nights! This much-awaited show falls on Saturday, 2nd September 2023, and tickets are now up for grabs! So hurry and buy your tickets now before it's too late!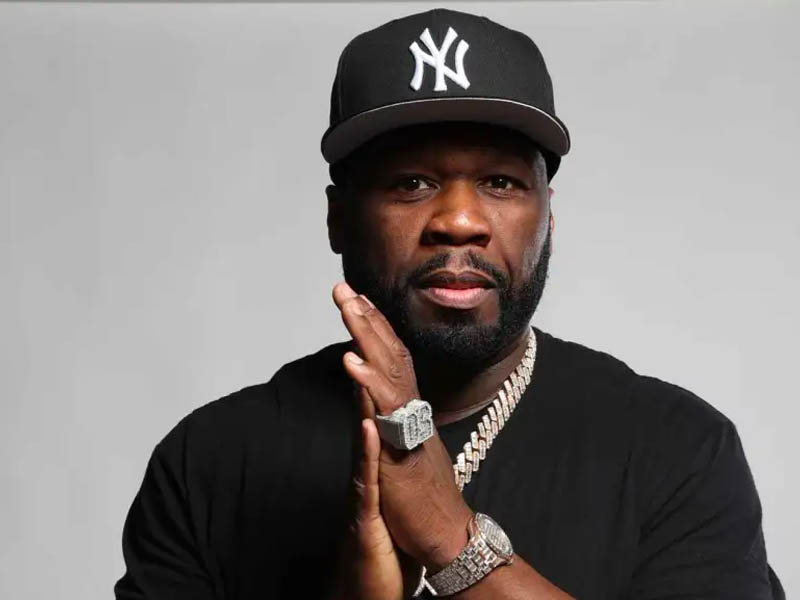 50 Cent's Final Lap Tour kicks off this summer and will cover numerous dates in the U.S., Canada, and Europe. The series of shows are held to celebrate the 20th anniversary of his highly-successful debut album, Get Rich or Die Tryin'. The 2003 record was produced in collaboration with several notable music producers, including legendary hip-hop artists Dr. Dre and Eminem, then was dropped during spring via Interscope Records. Get Rich or Die Tryin' spawned several career-defining hits. The lead single, "In da Club," became one of the most popular rap hits during the early 2000s. The song topped the Billboard Hot 100 and ranked number 1 in 11 other countries. Both the lead single and the album later earned a nine-time platinum certification, making the record 50 Cent's best-selling effort. Apart from "In da Club," the album spawned three more singles, "21 Questions," "P.I.M.P.," and "If I Can't." Moreover, 50 Cent's remarkable work with the album earned him two BET Awards, eight Billboard Music Awards, and three Grammy nominations.
After his phenomenal debut, 50 Cent released four more studio efforts. His sophomore album, The Massacre, dominated the Billboard 200 and entered the charts in over 20 other countries. The album featured several hits, including the Grammy-nominated hit "Candy Shop." the album later sold over five million copies in the U.S. and earned a five-time platinum certification.
In 2010, 50 Cent performed in Eminem's single, "Crack a Bottle." The song became his first Grammy Award win after bagging the Best Rap Performance by a Duo or Group.
Speaking of awards, Grammy-nominated rapper Busta Rhymes will join 50 Cent on this groundbreaking tour. The New York-born rapper has also dominated the airwaves with incredible hits like "Break Ya Neck," "Don't Cha," "I Know What You Want," and "Put Your Hands Where My Eyes Could See."
Lastly, platinum-selling rapper Jeremih will deliver critically-acclaimed songs from his studio efforts, Jeremih, All About You, and his latest album, Late Nights.
Grab tickets now to experience The Final Lap Tour and join the celebration of 50 Cent's debut effort, Get Rich or Die Tryin'!