Shoreline Amphitheatre | Mountain View, California
Big Time Rush fans across the nation are giddy with anticipation for the band's upcoming national tour, where fans will get to see the brand new single "Can't Get Enough" and the rest of the band's incredible catalog performed live. The tour is named after their brand new single and will have openers, Max and Jax, making the whole event that much sweeter. The performance at Shoreline Amphitheatre on Monday, August 7th, 2023, is going to be a truly once-in-a-lifetime experience that is sure to electrify the city. Click the "Get Tickets" button right now to ensure entry to one of the most memorable events of the year.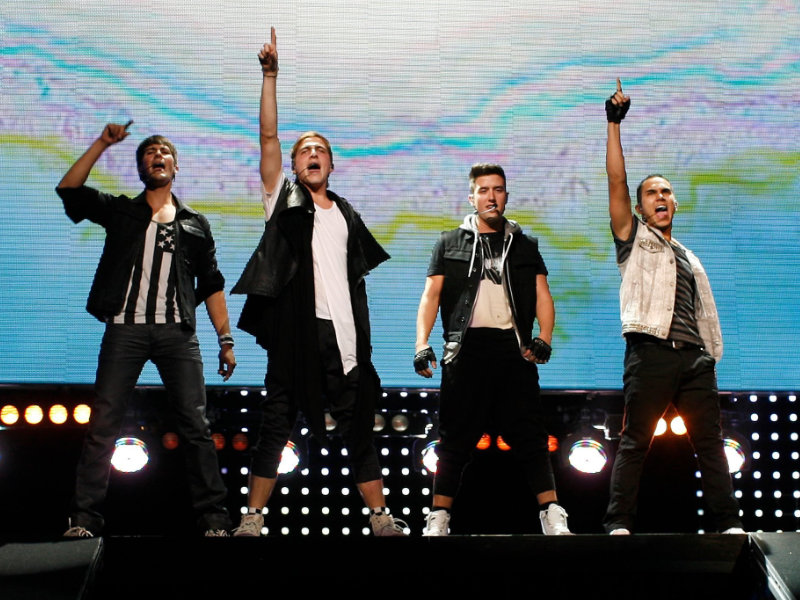 Since 2009, Big Time Rush have been making music together, and their success can be directly attributed to the show of the same name on Nickelodeon. Between 2011 and 2014, the band embarked on five extremely successful tours and released three albums.
The band surprised their fans by effectively reforming in 2020, ten years after the release of their popular single "Worldwide." Interest in the band and calls for a proper reunion skyrocketed after all four seasons of "Big Time Rush" were made available on Netflix in 2021. Shortly after they made the announcement, tickets to both of their special concerts were gone. As a result, they were catapulted back into the limelight, and in 2022, they embarked on a highly successful tour of the United States, performing to enthusiastic sold-out crowds and rave reviews.
With a brand new single, "Can't Get Enough," and a discography full of hits, the band is prepared to perform to sold-out crowds once more on their upcoming tour, which will be their best ever. Now more than ever, making a reservation is a must. Simply click the "Get Tickets" button and follow the on-screen instructions to complete your ticket purchase. Quickly take action!