Shoreline Amphitheatre | Mountain View, California
Huge news Dave Matthews fans! You may have missed him in his unusual year away in 2017, but now he's back with a bang, with an all new album and huge tour across the US in 2018!! Coming to the Shoreline Amphitheatre on Saturday 8th September 2018 – get your tickets early to avoid disappointment!!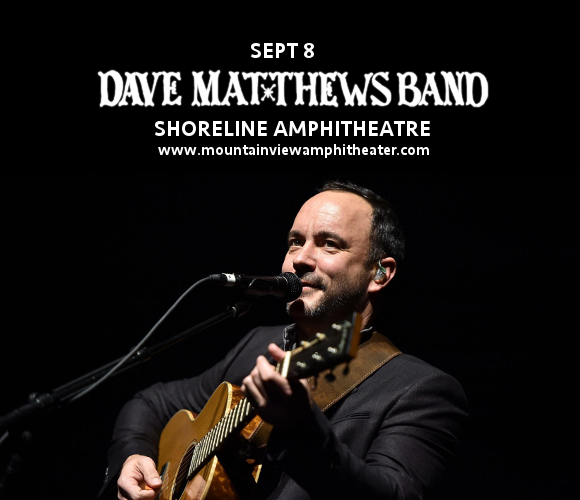 Since their first album "Remember The Two Things," in 1993, the Dave Matthews Band built up a devoted following that swiftly blossomed into global recognition with their debut studio album, "Under the Table and Dreaming". Their fourth album, "Before These Crowded Streets" hit the top of the charts, starting a trend that has continued ever since!
Naturally, everyone's hyped about the potential new album. Last year, Matthews spoke about his plans for the upcoming release. "Actually, before I went on this trip…me and Carter were recording some music together. We have a lot of stuff, so my plan is that we'll put together some music this fall so we can have something out hopefully the beginning of next year. Hopefully, get it finished before that. I think we have some great music and some stuff that Carter and I worked on that's added to the pile. There's a lot to choose from. I just hope I choose wisely."
Get ready to hear all the new material live in the unique Dave Matthews style – get your tickets to see the Dave Matthews Band live NOW while you still can!