Shoreline Amphitheatre | Mountain View, California
To cap the weekend, you need something to boost your spirits and recharge your body to ward-off the impending dread of the Monday blues. Kick it and slay it with the wildly infectious beats of reggaeton music. And who's your go-to-guy for reggaeton, samba, and Latin pop music? There no better source than taking it from the 'El Rey', himself, or reggaeton music — Don Omar! If you want a boundless energy and impassioned entertainment that can make you clap, jump, stomp, sing, and dance your heart out, catch Don Omar at the Shoreline Amphitheatre on Sunday 1st September 2019. There's no shortage of beats, rhythms, and flows, and that's a guarantee! Don Omar is the man, or rather, the King of Kings of Reggaeton Music. Lock-in your ticket bookings now!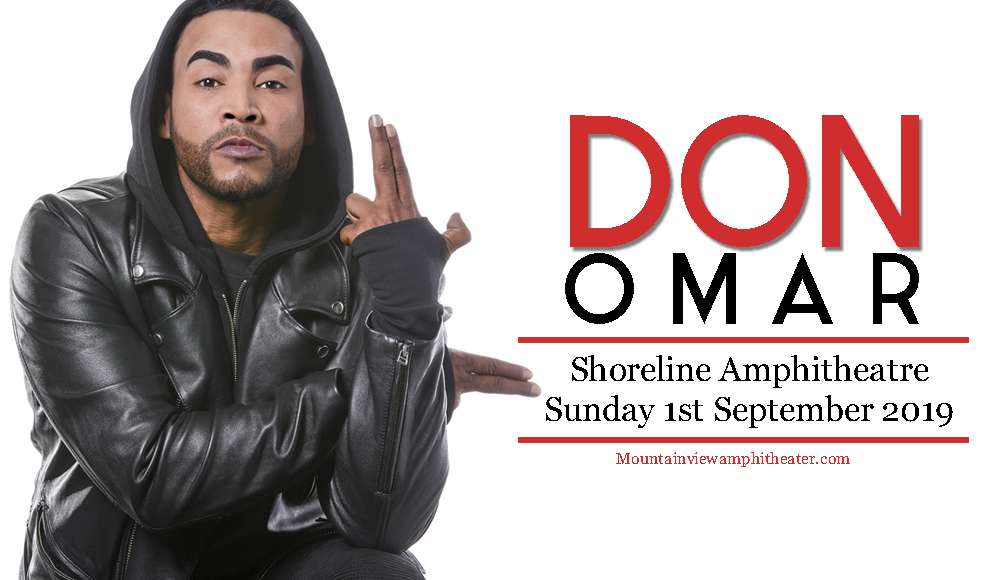 The authority of reggaeton music belongs only to a few great men. But there is only one king. And no one wears that crown but the artist who has been given the monikers El Rey, and King of Kings of Reggaeton Music, none other than Don Omar. Some kings make their subjects tremble in fear. But this king gets people on their feet, dancing to the wildly infectious beats and rhythms of reggaeton.
Don Omar hails from Santurce, Puerto Rico, where he waxed his debut album in 1999 titled 'The Last Don'. This smashing debut picked-up awards for Latin Pop Album of the Year and New Artist & Latin Rap/Hip-Hop Album of the Year by the Billboard Latin Music Awards in 2003. The Last Don: Live [CD & DVD] was also nominated for Urban Music Album at the 2005 Latin Grammy Awards. The album is said to have sold over one million copies to date. "King Of Kings", his second album, which also became a nickname for Don Omar, became history's highest ranking reggaeton LP in the top 10 US charts. Aside from the recognition from Billboard Latin Music Award for Reggaeton Album of the Year, Billboard also recognized that King of Kings was the most successful album of the decade in Latin America, besides being the most successful in the history of the genre of reggaeton. Hit biggest hits include "Dale Don Dale," "Dile," "Intocable," "Conteo," "Angelito," "Virtual Diva," "Sexy Robotica," "Ciao Bella," "Danza Kuduro," and "Taboo."
Don't skip a beat. Be quick on scoring those tickets. Your time starts…now!