Shoreline Amphitheatre | Mountain View, California
El Puro Party with Rauw Alejandro, Guaynaa, Elvis Crespo, Ivy Queen, Mariah Angeliq and more! More than 8 hours of live music, entertainment in the square and Los Puro Party DJ's Mind Motion, Lando 1, DJ Tony O, and the Sazon Libre team. El Puro Party comes to Shoreline Amphitheatre on Saturday, September 4th, 2021. Grab your tickets now to the hottest party in San Francisco Bay on the hottest party weekend of the year, featuring the hottest Latin and Reggaeton artists anywhere! A massive 8 hours of the finest reggaeton, hip hop, salsa, merengue, and bachata from some outstanding Latin Grammy Award worthy artists.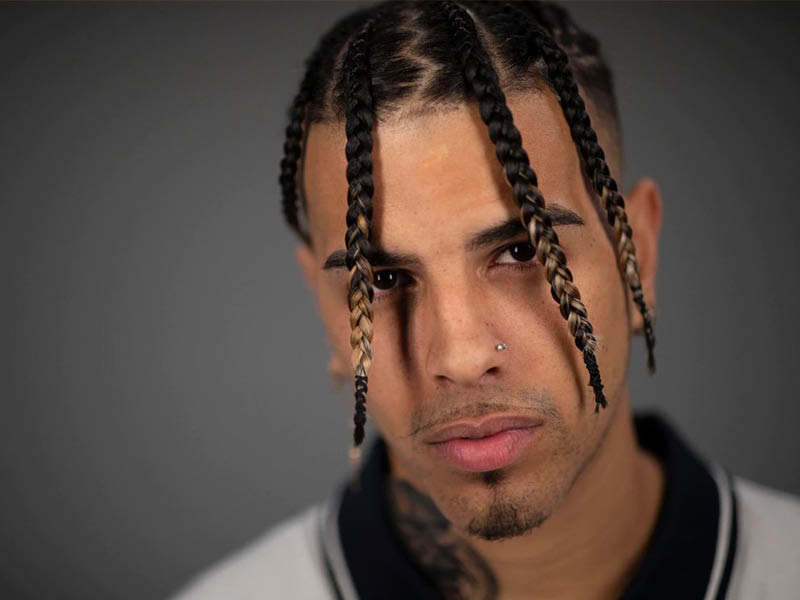 Raúl Alejandro Ocasio Ruiz, is rapper, singer and composer Rauw Alejandro. His debut album, Afrodisíaco, was released in November 2020, coming in at number 3 on the Top Latin Albums and number 75 on the Billboard 200 charts. His followup album, Vise Versa, came in at the number 1 spot on the Top Latin Albums and number 17 on the Billboard 200 charts.
Jean Carlos Santiago Pérez, aka Guaynaa is best known for the song "ReBoTa", which became his first song to reach the Billboard Hot Latin Songs chart in April 2019.
Elvis Crespo Díaz, has won multiple awards, including a Grammy and a Latin Grammy Award in merengue, it was his single "Suavemente" off of his debut album of the same name, was a huge hit and eventually helped him earn the Best Male Tropical/Salsa Album of the Year from Billboard magazine.
Martha Ivelisse Pesante Rodríguez, is the singer, rapper, songwriter, and actress, Ivy Queen. She rose to fame with her third studio album, Diva, in 2003. Featuring collaborations with Latin hip hop artists Mexicano 777, Bimbo and K-7. The album peaked at number 24 on the Top Latin Albums, number 4 on the Reggae Albums and number 1 on the Tropical Albums charts, and has been recognized as a "door-opener" for reggaeton's mainstream exposure.