Shoreline Amphitheatre | Mountain View, California
It's not everyday that a band like this comes to perform LIVE and take to the road on tour! The unforgettable female fronted rockers are BACK! Evanescence are ready to showcase their new sound from their latest record 'Synthesis' and of course bring you some of their greatest songs of all time. Tickets are on sale NOW for Wednesday 5th September 2018 at Shoreline Amphitheatre! One of the biggest shows of the entire year!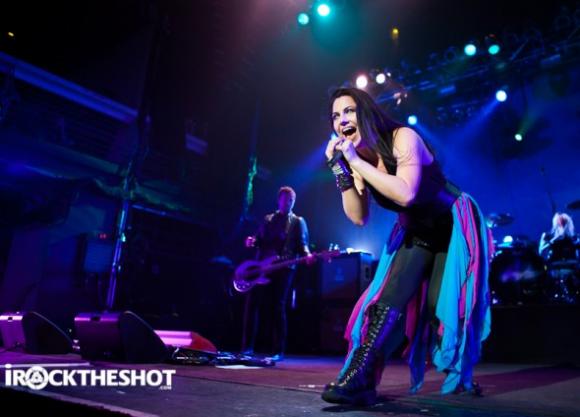 On support for their Shoreline show is the very talented Lindsey Stirling, an electrifying Violinist, an artist like you have never seen before!
Evanescence are one of those bands that never get old, with their Grammy Award winning albums, they have touched so many fans all around the world. From emotional and beautifully haunting tracks such as "My Immortal" which the piano melody alone brings memories rushing back. To their heavy rock tracks such as "Bring Me To Life" and so much more!
Their first full-length album, Fallen, well and truly put them on the map and gained their following that would stay with them throughout the years! A total of 17 million copies worldwide has been sold and they were titled as "Top Bestselling Albums of the Last 10 Years" (2008).
Amy Lee has a voice that from the second you hear it, you know it's her. A gorgeous blend of raw emotion and strength that has fronted the band throughout the years and with his piano skills, she gave a rare edge to the rock genre, something that wasn't existing at the time. And of course this resonated with so many people, from many walks of life, including the teenagers in their first few years on the scene. A breathtaking group that is a real pleasure to catch live, whether you're a dedicated fan or a new comer, there's no doubt that Evanescence are a talented group and their 2018 will once again prove just that as they reach to a never heard before soundscape.