Shoreline Amphitheatre | Mountain View, California
This summer, the Shoreline Amphitheatre will host one of the most anticipated heavy metal shows of the season! Come and visit the iconic venue as it hosts the co-headlining show of Five Finger Death Punch and Megadeth on Tuesday 23rd August 2022! These award-winning metal bands are currently traversing the U.S. for their 2022 tour consisting of 30 dates spread across July and August! Get ready to bang your head as these monumental metal bands perform their biggest hits. Moreover, the show will also feature the legendary metal band from Mongolia, The Hu! Get your tickets now to this incredible heavy metal show at the Shoreline Amphitheatre!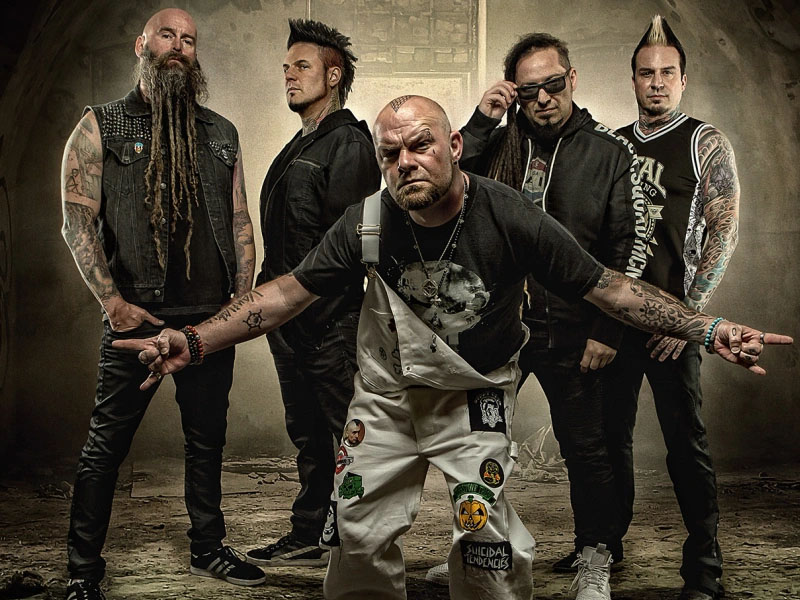 Five Finger Death Punch (5FDP) is known for their heavy metal anthems, such as "Wrong Side of Heaven," "Bad Company," and "Wash It All Away." The band's music style usually contains groove metal and hard rock elements, and it usually utilizes melodic riffs, catchy hooks, and breakdowns. 5FDP had their first breakthrough when they released their sophomore album, War is the Answer, in 2009. The album debuted at number 7 on the Billboard 200 chart and peaked at number 3 on the Top Hard Rock Albums and number 4 on the Top Rock Albums chart. War is the Answer was certified platinum after selling one million copies in the U.S. The band's subsequent four studio albums also enjoyed commercial success, entering the top 5 of the Billboard 200 chart. Notably, their 2015 album, Got Your Six, peaked at number 2 on the Billboard 200 chart and topped the Top Rock Albums and Top Hard Rock Albums charts. This year, 5FDP is expected to drop their latest album, Afterlife.
Like 5FDP, Megadeth is slated to release their latest album, The Sick, the Dying….and the Dead later this year. The legendary Grammy Award-winning band has released 15 critically-acclaimed albums. Their most notable record is their sophomore release, Peace Sells… But Who's Buying? The album is considered a thrash metal classic due to its influence on the heavy metal scene and its next generation of musicians. Although the album did not perform exceptionally well commercially, it was revered in the underground metal scene. Megadeth attracted a vast cult following due to the album's aggressive and angry music style being a stark contrast to the glam metal releases from other bands at the time.
Tickets to see Five Finger Death Punch, Megadeth, and The Hu at the Shoreline Amphitheatre Tuesday 23rd August 2022 are now available!