Shoreline Amphitheatre | Mountain View, California
Award winning Country duo Florida Georgia Line are coming to perform LIVE at Shoreline Amphitheatre on Saturday 1st October 2016! Florida Georgia Line are hitting the road with fellow rootsy acts Cole Swindell, The Cadillac Three & Kane Brown. Their previous tours include last years 'Anything Goes' went wild! Reaching No. 2 in the ranking with $2.9 million in sales from performances during February at six North American arenas and an incredible 114,859 sold seats!
So if you're a fan of Florida Georgia Line, be sure to book your tickets in advance as it's sure to carry on in the footsteps of previous years…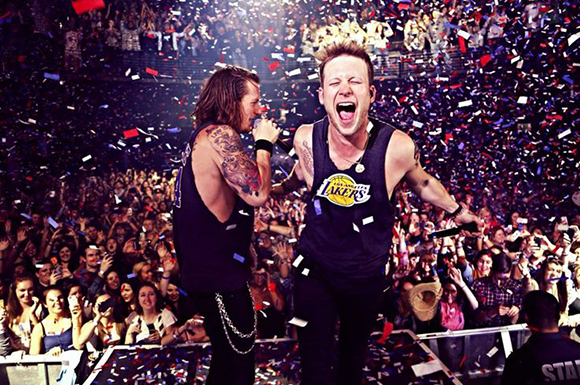 Florida Georgia Line grabbed the attention of the music industry and Country fans alike back in 2010 and it the ball rolling for the next for the future of their successful career…
With the release of their groundbreaking "Cruise," in 2013, they smashed the charts at number 16 on the Billboard Hot 100. This transformed them into global superstars and their amazing recognition continues to grow! Their second studio album released in 2014 'Anything Goes' contained the single, "Dirt", became Florida Georgia Line's sixth number one hit when it peaked at number one on the Billboard Hot Country Songs chart!
Now they are taking to the road once more to bring fans a live rendition of brand new material plus all the favorite classics.