Shoreline Amphitheatre | Mountain View, California
Ladies and gentlemen, get ready for a night of the very best deadpan hilarity the world has to offer!! The comedic brilliance and deadpan wit that is Jim Gaffigan will entertain you live at the Shoreline Amphitheatre on Sunday 17th September 2017 as part of his brand new "Noble Ape," tour!!!! Tickets for this show will sell out FAST so grab yours while you can!!!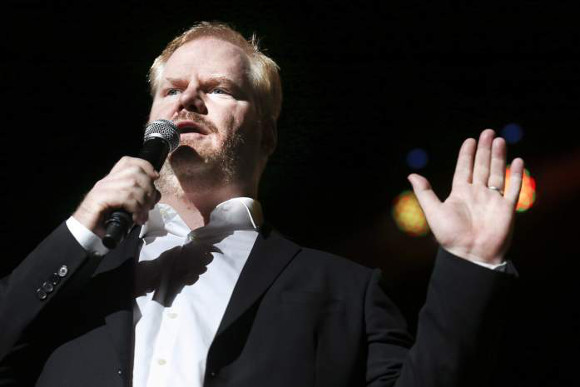 One of only ten comics ever to sell out Madison Square Garden, actor, writer and comedian Jim Gaffigan has a string of awards and nominations as long as your arm, including two "Best Comedy Album," nominations at the Grammys, and has written two books that made it onto the New York Times' Bestseller's List; his memoir, "My Dad Is Fat," and his most recent book, "Food: A Love Story." He's also created and starred in a TV Land sitcom loosely based on his professional and family life entitled "The Jim Gaffigan Show."
He has earned a reputation as a clean, family-friendly comedian, and his new "Noble Ape," tour delivers just that. He focuses on the everyday and the domestic, with his "mid-life-crisis," type persona; that of a middle-ages, overweight, fed-up, junk-food addicted man coping with the daily pressures of family life. His show is eclectic in topic matter, ranging from anecdotes involving his wife's shoes, to his dislike of seafood, to his scepticism of massage and the metric system, all told with his hugely engaging comic voice in amusing self-deprecation.
Don't miss out on a brilliant night that will have you rolling in your seat – get your tickets to see Jim Gaffigan live TODAY!!