Shoreline Amphitheatre | Mountain View, California
The sensational Blues/Pop Guitarist – John Mayer is taking to the road in a trio this coming Summer to bring fans an unforgettable night of mind blowing music!
John Mayer will be stopping off at Shoreline Amphitheatre on Saturday 29th July 2017 for one night only! So don't wait around for tickets as the Grammy Award winning artist is bound to be a sell out and as we get on closer to the event, the anticipation grows… book today!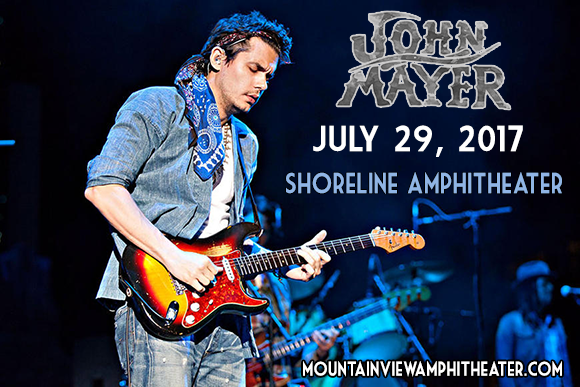 John Mayer is one of the most talented artists on the mainstream music scene… his songs have had enormous commercial success but his sound has always stayed true to the rock and blues, therefore appeals to so many people. His incredible lyrics are raw and talk from his personal perspective on heartache and infatuation, this matched with captivating solos makes a sultry mix and give a new take on the classic love songs.
His biggest album to date was the unforgettable 'Continuum,' released back in 2006. Many fans will still keep hold of on CD as every song is groundbreaking. This record gained him countless awards including Best Pop Vocal Album. He also won Best Male Pop Vocal Performance for "Waiting on the World to Change".
John Mayer has a great collection of songs, but as he is very much a live artist, when they are played live, you can experience them like you've never heard before – don't miss out!