Shoreline Amphitheatre | Mountain View, California
The End, was delayed… The final tour is finally here, again, KISS with the End Of The Road World Tour at Shoreline Amphitheatre on Friday, September 10th 2021. Its one last time around the world for the legendary band, this will be your last chance to see this famous band live, buy your tickets now and become a part of KISStory! After, now 46 years, the band is known for one of the most iconic live performances are finally hanging up their nine-inch rock boots for good. They have played for Kings & Queens, for U.S. veterans, and for millions of devoted KISS Army fans, and now it's your very last chance, grab some tickets now!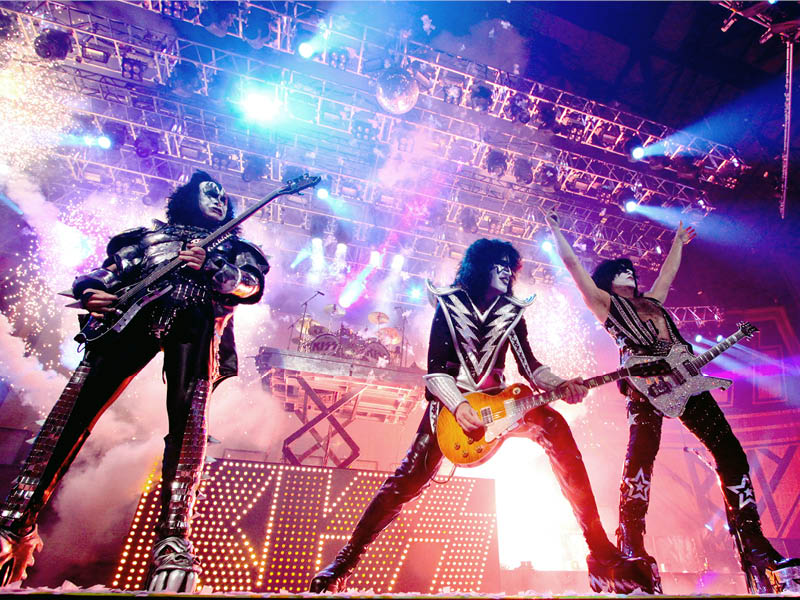 "All that we have built and all that we have conquered over the past four decades could never have happened without the millions of people worldwide who've filled clubs, arenas and stadiums over those years. This will be the ultimate celebration for those who've seen us and a last chance for those who haven't. KISS Army, we're saying goodbye on our final tour with our biggest show yet, and we'll go out the same way we came in… Unapologetic and Unstoppable," said KISS.
Formed in New York City in 1973, KISS are Paul Stanley playing rhythm guitar, Gene Simmons playing bass, Eric Singer on drums and Tommy Thayer playing lead guitar, they are known for its members' face paint, stage outfits and elaborate live performances, featuring fire breathing, blood-spitting, smoking guitars, shooting rockets, levitating drum kits, pyrotechnics and much more. The Rock & Roll Hall of Famers who have sold more than 100 million albums worldwide have toured to nearly every city on the planet and played every venue imaginable. KISS hold the title as America's number one Gold record award-winning group of all time, having earned thirty Gold albums, fourteen Platinum albums, of with three albums being multi-Platinum.