Shoreline Amphitheatre | Mountain View, California
This is it, the last of a two night takeover, Odesza present their brand-new music, The Last Goodbye at Shoreline Amphitheatre on Saturday, October 1st 2022 with Sylvan Esso, Elderbrook and Nasaya. Grab your tickets right now, this is definitely not the last you will see of Odesza, but as it is brand-new music it's all you are gonna get from them for a while, so come on, come out and feel the beat.
"We can't wait to share this full-length project with you, along with our new show," ODESZA said in a release. "It's been a long time coming. From us to you, The Last Goodbye: The Tour."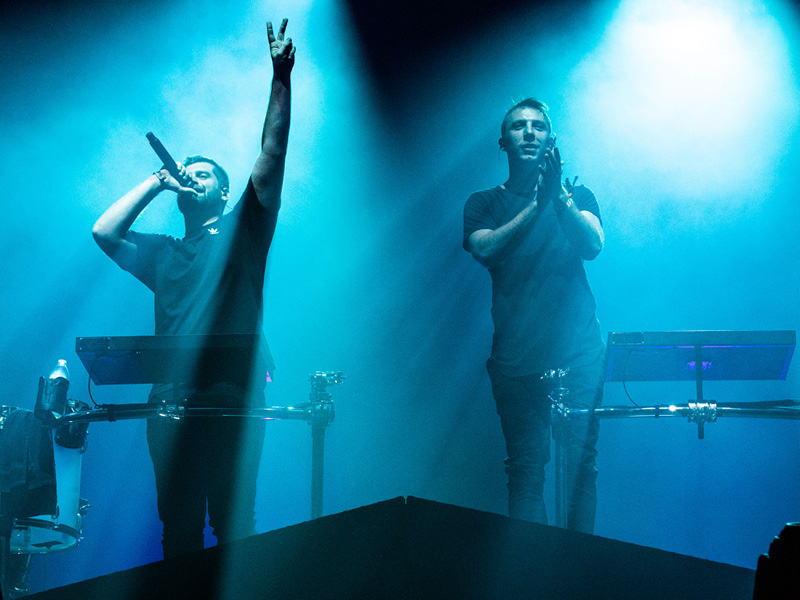 "Over the past few years we've been able to reflect on who we are, what it means to do what we do, and in the end, who we are doing this for. We became focused and inspired by the impact our families and friends have imprinted on us and how we want to continue to echo that out as we move through this life. We found comfort in the fact that those who we love to stay with us, that they become intrinsically part of us, in a way.
Is there ever really a Last Goodbye? We don't think there is. So, from us to you. The Last Goodbye, the Album." – ODESZA
Odesza was formed in 2012 by Harrison Mills and Clayton Knight, known individually as Catacombkid and BeachesBeaches. The duo's previous album, A Moment Apart, was released in September 2017, reaching number 3 on the Billboard 200, while topping the Electronic Albums Chart. It was nominated for Best Dance/Electronic Album, and the track "Line of Sight" was also nominated for Best Dance Recording, at the 2018 Grammys.
"The Last Goodbye", track is their first new music in over four years, the song was released in February 2022.
Sylvan Esso formed in 2013, and are singer Amelia Meath and producer Nick Sanborn. Their latest album, Free Love, came out in September 2020, charting at number 100 on the Billboard 200. With a consistent release schedule of every three years, I would expect some new tracks from the duo, but probably not a full album until 2023.
Elderbrook is from the United Kingdom, and his real name is Alexander Kotz. His most popular track, "Cola" came out of a collaboration with CamelPhat. The track reached number 1 on both the Dance Club Songs chart, and on the Indie Chart in the UK, and was nominated for Best Dance song at the 2018 Grammy Awards.
Kiara Nasaya Mitchell from Atlanta, Ga, blends futuristic sounds and textures with retro, moody atmospheres, mixing diverse influences from Jamie xx, Tame Impala, Flume and Michael Jackson.