Shoreline Amphitheatre | Mountain View, California
Break out the cowboy boots and hats and get ready for one of the biggest year's for Country music!
Just when you thought your summer plans couldn't get any better, comes the announcement of Rascal Flatts anticipated Riot tour! Crowds will have to book well in advance as it's guaranteed to be a sell-out show…. expect to catch many favorites from the Grammy-winning trio of Rascal Flatts, such as "Life is a Highway" and "What Hurts the Most."
The line-up will be complete with support from rising star, Kelsea Ballerini!
Join them both at Shoreline Amphitheatre on Thursday 7th July 2016!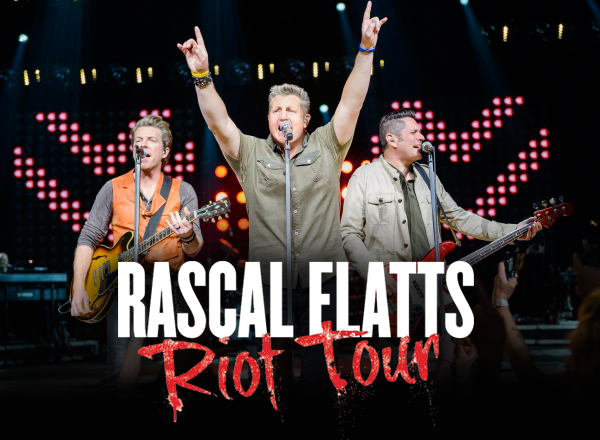 Since their musical debut in 2000, Rascal Flatts have sold over 22.5 million albums and an incredible 28 million digital downloads and delivered 15 #1 singles to the top of the charts! It's no wonder that fans return time and time again to see this talented trio live in concert. This year you can catch one of the most legendary Country acts as they cause an unforgettable Riot on the music scene. Tickets are guaranteed to sell fast and follow in the footsteps of their previously successful tours, so if you want to join in the fun, you'd better get in line quick!
The Rascal Flatts always stay true to their Country backgrounds but still incorporate various genre's in an effortless way.
"The one great thing about country music is that there's room for everybody," the guys agreed when asked whether they think the trend toward 'hick-hop' is here to stay. "We've got people coming from the pop world coming over and doing country records, we have hip-hop artists singing on country records and we still have our Alan Jacksons and our George Straits."