Shoreline Amphitheatre | Mountain View, California
The most perfect duo of acts comes to Shoreline and you can grab the chance to be there! If you're a fan of either of Steve Miller Band & Peter Frampton or maybe classic songwriting is your thing then be sure to grab tickets for this unmissable night. These two talented performers celebrate the 1960's – 1970's era especially when the sound was first kicking off and music would change for the future.
Steve Miller Band & Peter Frampton at Shoreline Amphitheatre on Saturday 12th August 2017 – don't miss out!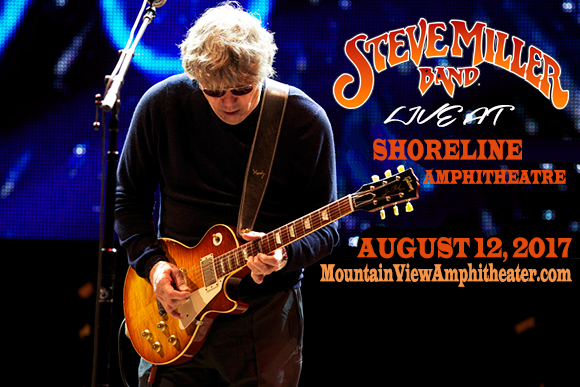 It's true what they say, Steve Miller is one of the most underrated Guitarists of all time. As he brings all of his legendary songs to the stage, old and new fans a like will agree with the statement. Seeing him live in concert with his full power band is an experience that every musician should do at least once in their life, if nothing else then to just sit back and appreciate the sheer amount of classic hit's that this guy has! 2017 is the year to catch him at a venue near you…