Shoreline Amphitheatre | Mountain View, California
This summer, the Shoreline Amphitheatre presents the most exciting events for the entertainment-loving folks of Mountainview! The venue's plethora of events includes the Latin dance music celebration "Cafe Con Leche" on Saturday, 16th July 2022. This once-in-a-lifetime event features the sensational Grupo Niche and the Puerto Rican Salsa icon Jerry Rivera, plus performances by India, Hermanos Rosario, Sonora Dinamita, and Oro Solido Y Mas! This Latin music spectacle is set to deliver the biggest hits and crowd favorites! If you're looking for some entertainment, you should check out the Cafe Con Leche at the Shoreline Amphitheatre!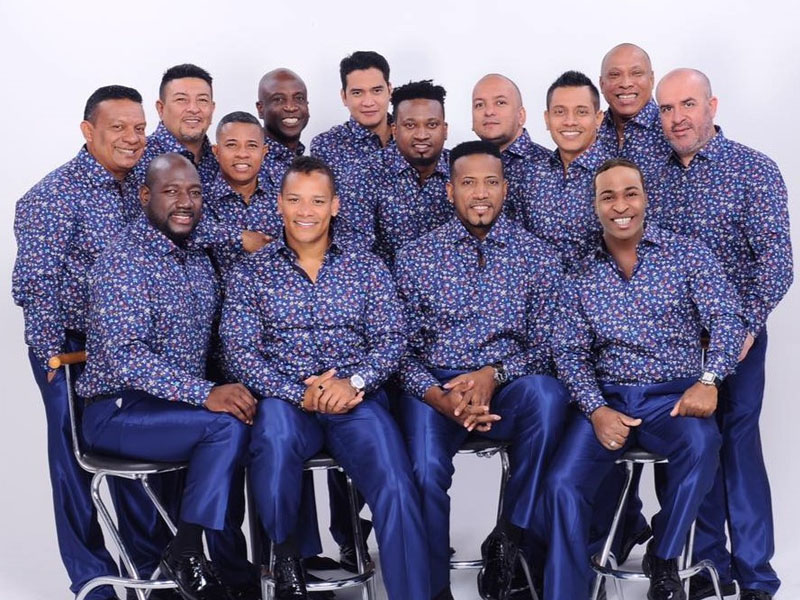 Colombian Salsa outfit Grupo Niche has been around since 1978. Founded by Jairo Varela and Alexis Lozano, the Grammy-Award-winning group is considered one of Colombia's most accomplished music exports. The thirteen-member ensemble has released some of the most iconic salsa dance songs and slow-paced romantic tracks. Grupo Niche has released 28 studio albums, most of which are regular performers on Billboard's US Tropical Albums chart. Their 2020 release, 40, won the Best Tropical Latin Album at the 2021 Grammy Awards. Meanwhile, their latest album, Rupelto Mena, is slated for release this year and features the highly-acclaimed title track.
Salsa icon from Puerto Rico, Jerry Rivera, shares the stage with Grupo Niche on this incredible night of dance and music. The singer-songwriter has been entertaining the Latin music world with his sensational hits, such as "Amores Como El Nuestro," "Cuenta Conmigo," "Quey Hay de Malo," and many more. In 1990, River released his most successful studio album, Cuenta Conmigo. The album was the best-selling salsa record in history, and it won Tropical Album of the Year at the Lo Nuestro Awards in 1993.
Latin dance music lovers have plenty of performers to look forward to at the Cafe Con Leche. Grab your tickets now and enjoy a night of salsa, merengue, cumbia, and other traditional Latin dance music at the Shoreline Amphitheatre on Saturday 16th July 2022.