Shoreline Amphitheatre | Mountain View, California
If you missed getting tickets for the first night of Dead & Company in their Shoreline Amphitheater stop, this is your chance to get passes for their second show this Tuesday, June 14, 2022. Experience the upbeat psychedelic rock 'n roll music of the jam band loved by many. Join the post-Jerry Garcia assemblage of Grateful Dead members Bob Weir, Bill Kreutzmann, and Mickey Hart alongside Jeff Chimenti, John Mayer, and Oteil Burbridge, in an evening of bursting rock 'n roll jams intensified by dazzling musicianship from these legendary artists. Call all your concert buddies and prepare to light those lighters up in the air, for this is going to be an epic summer concert experience that is one for the books. Grab your tickets here by clicking on the "Get Tickets" link.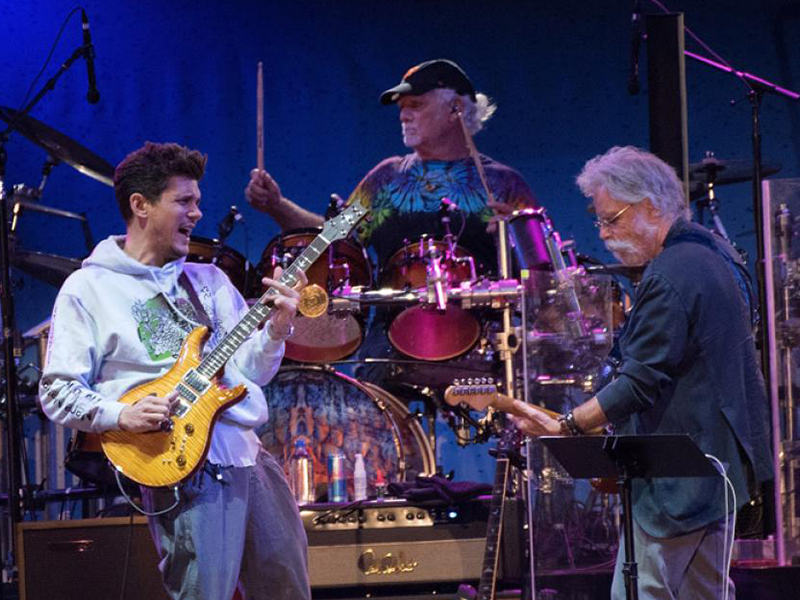 Formed in 2015 by "all-star members," Dead and Company started with three of the original "core four" Grateful Dead members, Bob Weir, Mickey Hart, and Bill Kreutzmann, alongside John Mayer, Oteil Burbridge, and Jeff Chimenti. In a true Grateful Dead fashion, the band instantly became one of the most consistent live acts in the music industry. The band has toured annually since 2015 until the pandemic struck in 2020 before returning once again for another tour last summer.
The band does not play original materials. Instead, they are plumbing the depths of the Grateful Dead's legendary songbook to bring great music to all Deadheads across the country. This has proven to be a great thing as newer fans are introduced to the incredible music of the legendary band. In fact, most critics say that Dead & Co. brings a younger vibe to Deadhead Culture. Thanks to the addition of the multi-Grammy awarded singer-songwriter, John Mayer. His guitar playing is particularly praised by both fans and critics. One critic even said that since original Grateful Dead lead guitarist Jerry Garcia's passing, "there's been no finer 'Jerry' than the uber-talented Mayer."
This year's 20-date tour is the seventh of the band since forming in 2015. It will kick off on June 11 at Dodger Stadium in Los Angeles, CA. Dead & Company will play iconic stadiums across the country, including two nights at Shoreline Amphitheater on June 13 and 14. If you haven't booked your tickets yet, this is your chance to grab one for Dead & Company's second night at Shoreline Amphitheater. See you there!