Shoreline Amphitheatre | Mountain View, California
Rock band Dead & Company are spending the summer traversing across the United States for their 2022 tour! The 20-date trek will start in June and continue until July. On Monday 13th June 2022, Dead & Company will make their awaited return to the Shoreline Amphitheatre in Mountainview, California. This event will be the first night of their two-day run at the iconic venue! Expect the band to perform their signature folk and psychedelic rock music style plus extensive and intense jams! Jam bands' concerts are the place to be this summer, and you can't go wrong with Dead & Company! Get your tickets now to their show at the Shoreline Amphitheatre!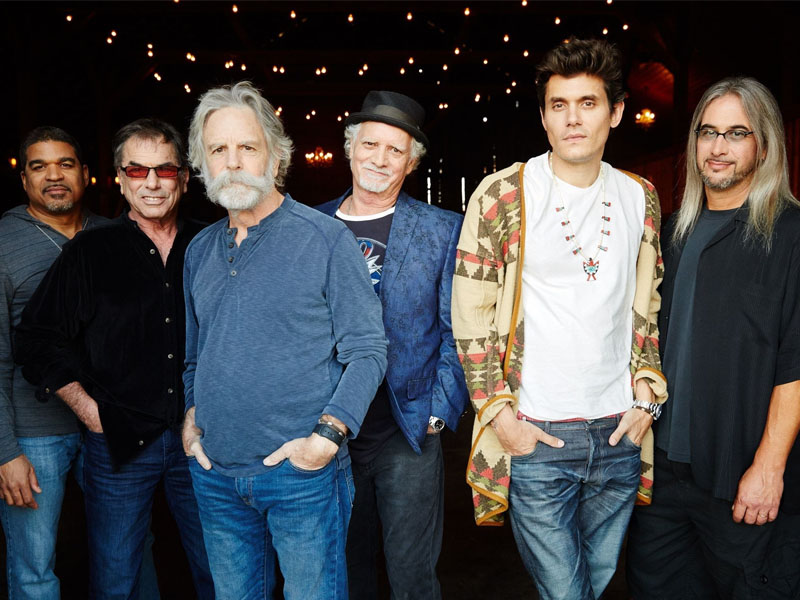 The birth of Dead & Company is an interesting story. Pop-rock superstar John Mayer heard the Grateful Dead while listening to Pandora in 2011 and became consumed by their music. The band heavily influenced Mayer's sound, which was evident in his album, Born and Raised, released in 2012. In 2013, Mayer dropped another album, Paradise Valley. The pop sound that Mayer was known for has slowly faded, and it was replaced by hints of Grateful Dead's influences.
A few years later, Mayer invited Bob Weir, the band's guitarist, to perform with him at the Late Late show. Soon after, the pair became friends, and Mayer was invited to join Dead & Company. John Mayer and Bob Weir served as the guitar players, while the rest of the band mainly consisted of members from Grateful Dead. The rest of the band comprises Bill Kreutzmann as the drummer, Oteil Burbridge as bass player and vocals, and Jeff Chimenti as keyboardist. The band began touring in 2015. Since then, they have relentlessly toured the United States, performing their brand of psychedelic rock mixed with folk and jazz elements.
Since the band started, Dead & Company has performed for millions of fans and sold more than three million tickets on their six tours. Moreover, the band has broken Wrigley Field's all-time concert attendance record, which they still hold today.
Get your tickets now to see this incredible jam band take over Shoreline Amphitheatre on Monday 13th June 2022!