Shoreline Amphitheatre | Mountain View, California
Another act to add to the long line of Shoreline's legendary list of musical talent – the legendary, Dixie Chicks are coming on Tuesday 12th July 2016! Dixie Chicks have been making history since the mid 1990's and are hitting the road for the first time in 10 years. Renowned for their hit singles such as "Wide Open Spaces", "Not Ready to Make Nice" and their beautiful version of Fleetwood Mac's "Landslide." Catch them LIVE this summer!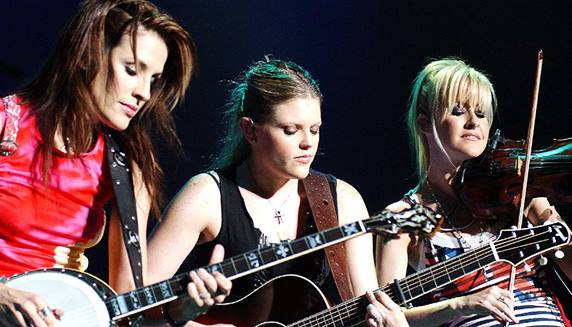 Dixie Chicks have had a legendary career of over 26 years in the Country and Western music scenes. Their angelic vocals, blended with effortless and traditional string led songs took the mainstream market by storm, in 1998 they released their first two smash hit singles – "There's Your Trouble" and "Wide Open Spaces".
Since then, Dixie Chicks have won an outstanding 13 Grammy Awards! For their Grammy Award winning record "Taking the Long Way", they sold 30.5 million certified albums and gain enormous sales of 27.4 million albums in the US alone! With this unbelievable success, Dixie Chicks quickly headed to the top of the charts and became the top selling all-female Country band in the US!