Shoreline Amphitheatre | Mountain View, California
The legendary world wide superstar – Dolly Parton is coming to Shoreline Amphitheatre on Saturday 24th September 2016!
Dolly Parton is Country's most popular female singer of all time, with her incredible collection of classic songs, she sells out stadiums year after year. With an award winning career for tracks such as "Coat of many Colors," "9 To 5," "I Will Always Love You" and the unforgettable "Jolene." If you're a fan of miss Dolly Parton's music, or even if you're not – she will make you feel like you have attended one of the best concerts of your life – book your tickets today!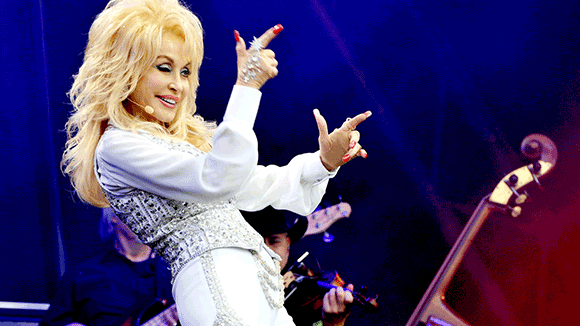 "There weren't any pyrotechnics, smoke or confetti falling from the rafters. The fashion-conscious Parton didn't even exit the stage to change outfits. She didn't need to. The legendary songstress kept it simple, giving fans what made her so revered in the first place — the songs. And nobody does it better in that department, for sure!"
Dolly Parton is all about the music and that's why her fans love her so much, her simplicity within her songwriting and vocal abilities craft a unique and raw way of expressing her emotions, whether that be heartache or gratitude – it comes across clearly. Dolly Parton earned a well deserved eight Grammy Awards, two Academy Award nominations, ten Country Music Association Awards, seven Academy of Country Music Awards, three American Music Awards, and is one of only seven female artists to win the Country Music Association's Entertainer of the Year Award!