Shoreline Amphitheatre | Mountain View, California
The dog days may be over this October, but Florence + The Machine will still make you Shake It Out this Sunday, October 9, 2022, in one of fall's highly-anticipated concerts. The English indie rock band will be performing at Mountain View's Shoreline Amphitheatre as part of their Dance Fever Tour. Joined by British indie rock band Wet Leg, Florence Welch and the rest of her band will perform new songs from their 2022 album, Dance Fever, as well as signature hits from their other celebrated albums such as "Ceremonials" and "Lungs." Grab your tickets now and be enthralled by the ethereal presence and great music of Florence + The Machine. Click on the "Get Tickets" button to get yours now!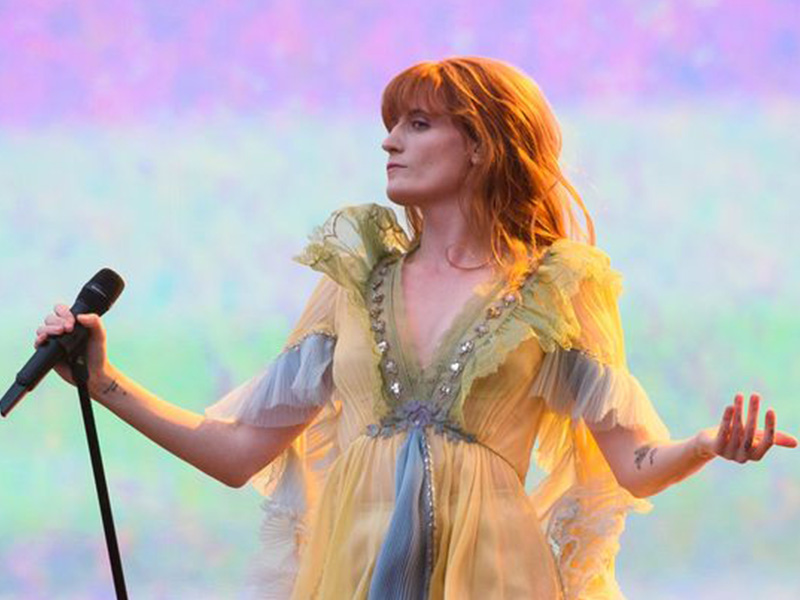 With her huge powerful vocals serving as a stark contradiction to her softly-spoken interactions with her fans, Florence Welch has always had a mysterious air in her. This sense of mystery is well-transcended into her songs that show depth in their lyricism. Massive hits such as "Dog Days Are Over," "Hunger," and "Shake It Out," as well as other lesser-known gems, draw in masses of fans whenever Florence takes on the live stage. Thus, many will agree that a Florence + the Machine concert is a must experience among music lovers.
This is good news to US fans as the ethereal dream queen and her band will return to the road later this year to bring their fifth studio album "Dance Fever" to North America on a headlining tour. The album will arrive earlier this May and be celebrated with two special shows in Los Angeles and New York in April and May. However, the extended leg of the tour will begin in September.
The band will stop at California's Shoreline Amphitheatre on October 9, 2022 (Sunday), with the band Wet Leg as their guest. Wet Leg is a British indie rock band from the Isle of Wight, founded in 2019 by Rhian Teasdale and Hester Chambers. The band came to prominence in 2021 when their debut single, "Chaise Longue," became a viral hit. The song is nominated for two categories in Libera Awards, a reputable award-giving body within the independent music community.