Shoreline Amphitheatre | Mountain View, California
If there was ever a band that defined the 80s generation, it would be Foreigner. The band has entertained fans worldwide, and now they're coming to entertain you at Shoreline Amphitheatre on Thursday, August 24th 2023 but wait, there is more – Loverboy will also be joining them. Something this star-studded is going to be a very special concert but be warned, tickets will sell out very quickly and if you don't want to be left behind be sure to get your tickets right here and now before it is too late. This is going to be one hell of a show.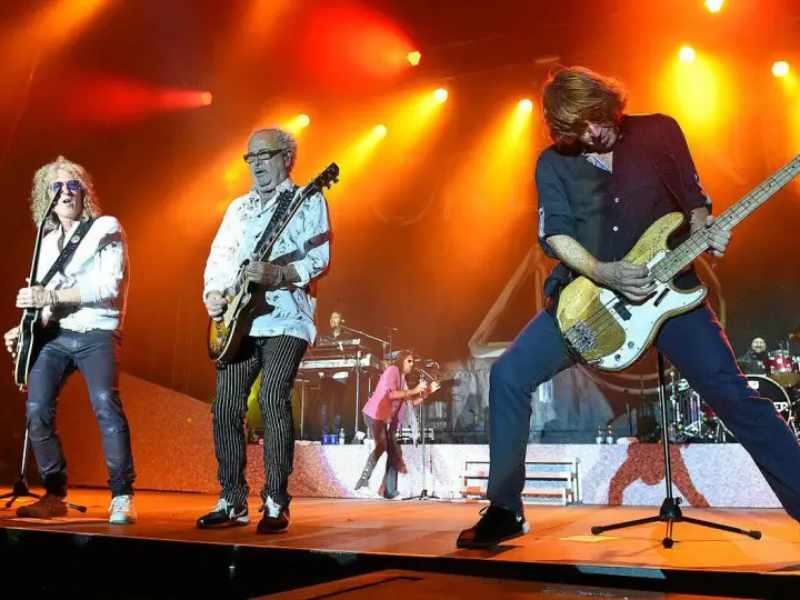 From their inception in the late 70s Foreigner has been entertaining fans worldwide to critical acclaim, but unfortunately they recently announced their Farewell tour which will mark the last time that the band will perform live on stage, what a sad day! However, this also means it is your last chance to experience them live and boy, their live shows have always thrilled. Keeping with their tradition, Foreigner will have a Pitch Perfect styled choir singing rock songs which is always a delight to behold but wait… There is more, Loverboy will be a special guest at this concert too. Now we can carry on listing all the reasons why you have to be at this concert, but you are a real fan and so you already know that this is going to be one hell of a show.
Both bands have a huge library of hits which include from Foreigner, I Want To Know What Love Is, Cold As Ice, Juke Box Hero, from Loverboy, Turn Me Loose, Heaven in Your Eyes, Take Me to the top and so much more.
You honestly have to be there to experience all of this brilliance, but just remember one thing, something this special only ever comes once. Tickets will sell out very quickly, and if you want to avoid missing out, make sure to grab yours right here and now before it is too late.