Shoreline Amphitheatre | Mountain View, California
Incubus fans will be swarming California's Shoreline Amphitheatre this Friday, August 26, 2022, as the iconic alternative band gives their California fans one of the best summer concerts this year. The Brandon Boyd-led band is back on the road again this year to celebrate the 20th anniversary of their "Morning View" album. Expect to hear the massive hits from the album, such as "Nice To Know You," "11am," and "Wish You Were Here," performed in front of an enthusiastic crowd hungry for Incubus' live performance. It has been more than two years since they hit the road, so we can expect that this will be one hell of a concert. Joining them is the alternative rock and reggae band, Sublime with Rome, whose impressive concert credentials add to the excitement of this live event. Grab your tickets now and prepare for one of the most epic concert collaborations this summer!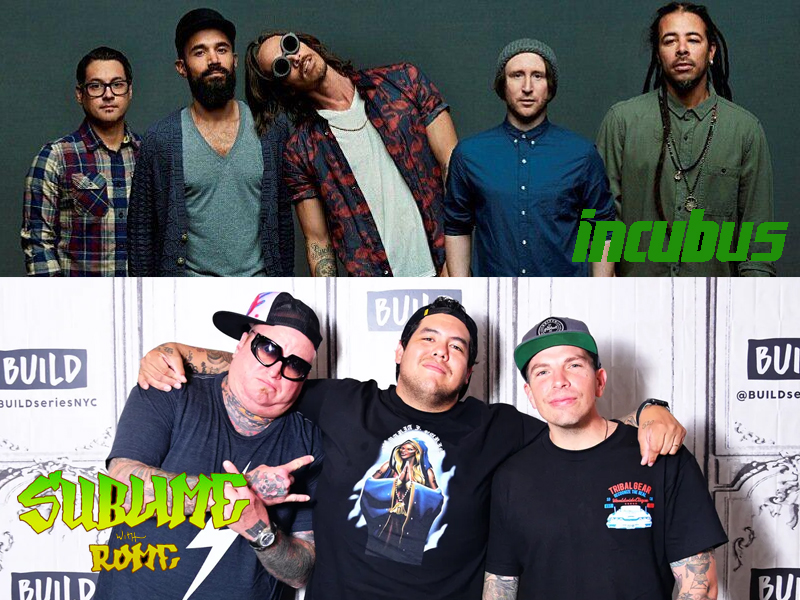 Two decades may have passed, but Incubus remains one of the most celebrated and easily-recognized bands in the world today. Thanks to their signature hits and Brandon Boyd's distinct voice, the California-native band is still relevant today.
The band recently made internet buzz after announcing that their postponed 2021 tour will be pushed through this year. This is a special tour for Incubus and its loyal fans since this celebrates the 20th anniversary of their "Morning View" album released in 2001. The multiplatinum album gave the world the hits "Wish You Were Here," "11 am," and "Nice to Know You," which are all part of a 13-track well-crafted album.
"It was such a massive moment, a shift in my life and in the guy's lives," Boyd says, recalling how they crafted the album. "It wasn't just that we were peeking our heads above ground as a band. Our record that came before it, "Make Yourself," had slow-burn type of success. We had some singles that got some airplay, and they did better than anything we'd ever put out before that."
In their Shoreline Amphitheatre's stop this August 22, it is safe to expect that the band will perform their massive hits from the 2-decade-old album as well as other hit songs, including their most recent EP, "Trust Fall."
Adding to the event's excitement is the co-headlining appearance of the reggae-alternative rock band Sublime with Rome. Fresh from their co-headlining tour with Dirty Heads in 2021, the band will support Incubus on most dates during this tour. The Rome Ramirez-led band continues to honor the original lead's (Bradley Nowell) memory while creating new sounds over the years.
Tickets for this concert tour have gone on sale last March 18, 2022. Thus, only a few seats are left, so don't waste time placing your ticket orders now! Grab those tickets, and let us all prepare to party with Incubus and Sublime with Rome!