Shoreline Amphitheatre | Mountain View, California
It's gonna be a highway to… Country! The Highway Desperado Tour with Jason Aldean, Mitchell Tenpenny, Corey Kent and Dee Jay Silver at the Shoreline Amphitheatre on Thursday, September 28th 2023. Grab some tickets and saddle up your horses, this is gonna be a wild ride down Highway Desperado with Jason and his latest album, Macon, Georgia, a neat double homage to home and a well-deserved number 2 on the Country music charts filled with hits we can't remember because, "That's What Tequila Does," and that time we was "Burnin' It Down."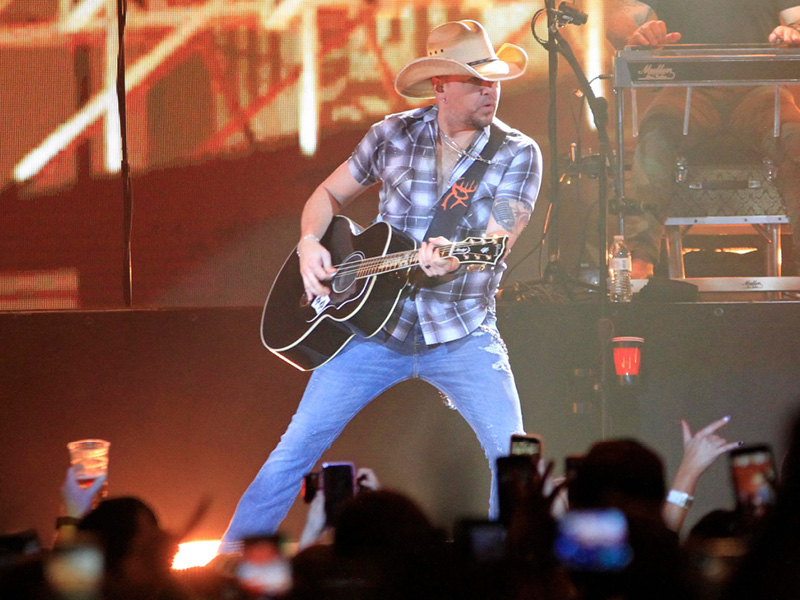 Jason Aldean is a Country music superstar, having achieved 27 Number Ones and having eight of his prior studio albums certified Gold or Platinum by the RIAA. He is the only Country act in history to have topped the Billboard 200 all-genre chart four times in a row, amassing fifteen billion streams and more than 20 million album sales along the way. Throughout his career, Aldean has received five Grammy Award nominations, including two for Best Country Album.
Mitchell Tenpenny's various talents in the entertainment industry include singer, songwriter, performer, and producer. Since the release of his first hit, "Drunk Me," Mitchell has set new standards for what makes a breakthrough success in the country music industry. This number-one, double-platinum-certified single has received 618 million on-demand streaming in the United States alone. It's from his debut album, Telling All My Secrets, and it helped him earn the biggest first-week sales of any major label country debut album at the time. Since then, he has received nominations for both the CMT Awards and the Academy of Country Music Awards.
The year 2020 saw the publication of Corey Kent's studio album "From the West," which amassed over 3.5 million streams and acted as a springboard for the next chapter of his career. His tracks "Gold" and "Ain't My Day," which is a fan favorite, have nearly 15 million streams combined. Corey's sophomore album, 21, was released in December 2021 to rave reviews, and his single "There's Always Next Year" was featured on multiple playlists across all streaming platforms. On March 4, 2022, Corey's single "Wild As Her" was released, and it quickly became a major smash.