Shoreline Amphitheatre | Mountain View, California
Korn will hit the road with fellow hard-rock heavyweights Staind for a summer 2021 U.S. tour. The 28-city outing will feature opening acts '68 and Fire From the Gods at select dates. After having last year's planned co-headlining tour with Faith No More canceled due the pandemic, Korn will finally be able to properly support their well-received 2020 album, The Nothing. Although dark, The Nothing was a true and honest conversation with the fans. In fact, Jonathan Davis himself has claimed it to be his band's most emotionally heavy record ever.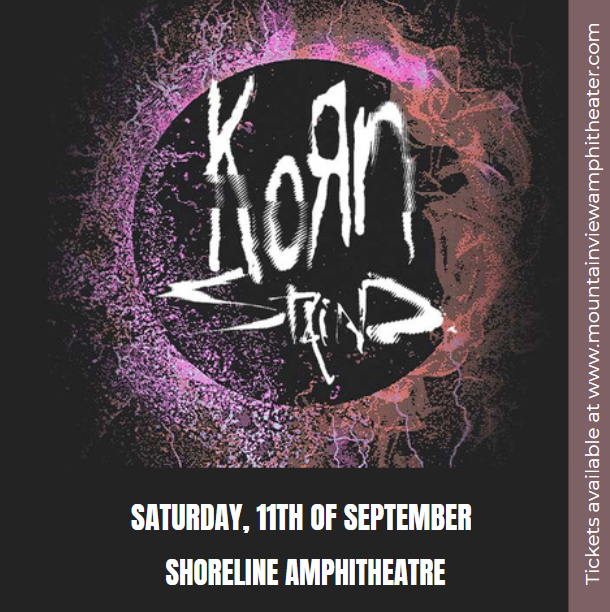 Coming from a deeply personal tragedy, the album is raw and real, something every Korn fan appreciated with a heavy heart. This would be the first opportunity for fans to experience it live, and we're prepared for it to be unlike any other of the 13 previous albums played live. According to Kerrang, The Nothing is not just a hauntingly raw expression of a tragic moment in Davis's life. It is more of a showcase of Korn's strengths when hard times do come along; harnessing their ability to inspire and energize even in the darkest and most difficult of circumstances. And this is exactly the energy we expect of this tour.
Meanwhile, this tour is a significant point in Staind's history as well. It will mark the band's first full tour since 2014. The newly announced tour will kick off on August 5th in West Palm Beach, Florida, and run through a September 21st show in Dallas. Both bands will then play the Louder Than Life festival in Louisville, Kentucky, on September 23rd. The Shoreline Amphitheatre will bring this highly anticipated event to California on the 11th of September. Get your tickets today by following the link below.