Shoreline Amphitheatre | Mountain View, California
Fans of heavy rock and metal, take heed! Previously collaborating with Corey Taylor on "A Different World," the two killer bands, Korn & Stone Sour, now join forces on tour – and they're coming to the Shoreline Amphitheatre on Thursday 22nd June 2017!! This is going to be the sickest show you've ever been to – get your tickets quick before someone else snaps them up!!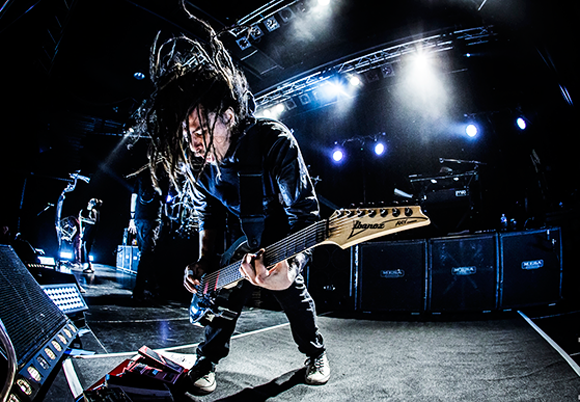 The most recent album from the dreadlocked nu metallers is "The Serenity of Suffering," which hit number 4 on the US Billboard 200, and had sold over 100,000 copies in the US alone within its first two months of release. The album is possibly their heaviest yet, and features huge vocal range and intensity from their truly unique vocalist Jonathan Davis (or Jdevil).
Stone Sour's new album, tentatively entitled "Hydrograd," is out this summer. Speaking about it, Corey Taylor said of the new direction; "It is such a great amalgam of all of these different styles that we just absolutely love. It's got a little bit of the heavy, like we like to do, but it's also way more hard rock — way more rock 'n' roll and hard rock than heavy. I mean, there's even a little bit of punk in there. And there's an energy there that is gonna decimate and blow away a lot of stuff that comes out [this] year. That's how excited I am."
With brand new efforts mingling various musical styles from both bands, united in distortion, Korn and Stone Sour promise a furious night that will delight nu metal fans and those appreciative of the softer elements alike. Grab your tickets to this immense show NOW!!