Shoreline Amphitheatre | Mountain View, California
This summer, there is a compelling reason to celebrate the best of blues rock in Mountain View because legendary outlaw rock bands Lynyrd Skynyrd and ZZ Top are coming to town! On Thursday, 10th August 2023, these two monumental rock bands will be co-headlining an unbelievable show at the Shoreline Amphitheatre. They are set to deliver their biggest hits like "Sharp Dressed Man," "La Grange," "Simple Man," "Sweet Home Alabama," "Free Bird," and many more! The show in Mountain View is part of the bands' much-awaited Sharp Dressed Simple Man Tour, and it's been regarded as the must-see rock concert of the season! Hurry and score your tickets now to see the Rock and Roll Hall of Famers in the flesh!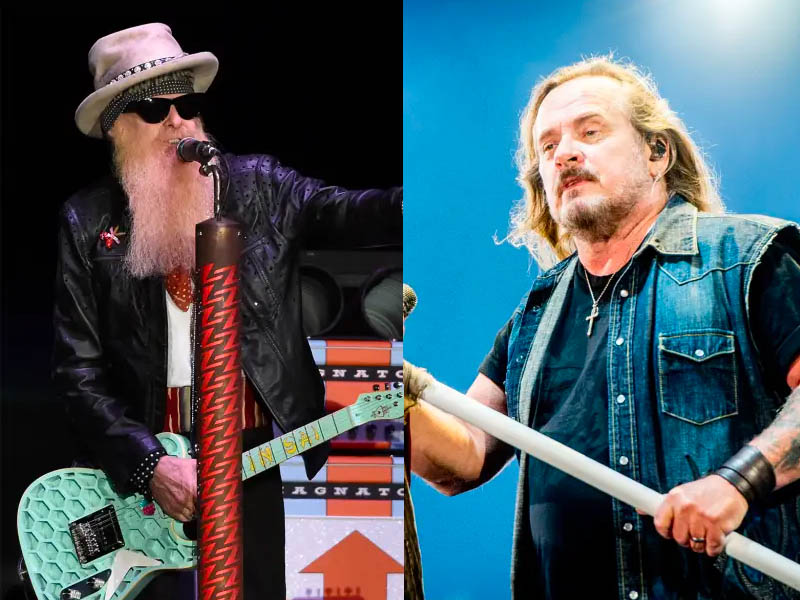 The long-awaited tandem composed of Lynyrd Skynyrd and ZZ Top kicks off this summer of 2023, and they are set to take over North America one city at a time! The Sharp Dressed Simple Man Tour not only celebrates the legacy these two bands have created but also commemorates Lynyrd Skynyrd's 50th anniversary of their highly-influential debut album, Pronounced 'Lĕh-'nérd 'Skin-'nérd. The 1973 album holds a significant place in music history by spawning great hits like "Gimme Three Steps'', "Freed Bird," "Tuesday's Gone," and the trendy "Simple Man." Thanks to Lynyrd Skynyrd's skyrocketing fame during the '80s, the debut album earned a platinum certification in 1987. Today, Pronounced 'Lĕh-'nérd 'Skin-'nérd is a double-platinum gem that has influenced the next generation of rock musicians.
Equally legendary ZZ Top will promote their outlaw rock brand with blues and country influences. The southern rock sensation is basically heroes in their home state of Texas. Having sold more than 50 million albums worldwide and with hits like "La Grange," "Gimme All Your Lovin," and "Sharp Dressed Man," it is no mystery why May 4th has been declared ZZ Top Day in the State of Texas.
These iconic rock bands, inducted into the Rock and Roll Hall of Fame in 2004 and 2005, are joining forces this 2023! It would be a sin to miss this incredible show! So quickly secure your tickets now to their concert at the Shoreline Amphitheater before it sells out!