Shoreline Amphitheatre | Mountain View, California
R&B royalties will come your way this October as three of the biggest names in the genre will be teaming up for a concert tour that is a crime to miss. Catch the sensational R&B star, Ne-Yo, together with Robin Thicke and Mario, as he takes the Shoreline Amphitheatre stage on fire this October 4. The "So Sick" hitmaker will shower his good vibes on stage in this highly-anticipated evening filled with performances sporting his smooth vocals, mesmerizing dance moves, and captivating stage presence. If you want to witness Ne-Yo perform his hits "Miss Independent," "Because of You," and "Closer," among many others, you must reserve your tickets as early as today. Click the "Get Tickets" button and prepare to be taken on a musical journey that will kick off the fall season. Robin Thicke and Mario's participation in Ne-Yo's "Champagne and Roses Tour" stop at the famous Mountain View, California venue is simply incredible — irresistible, if you will. So what are you waiting for? Reserve your tickets now!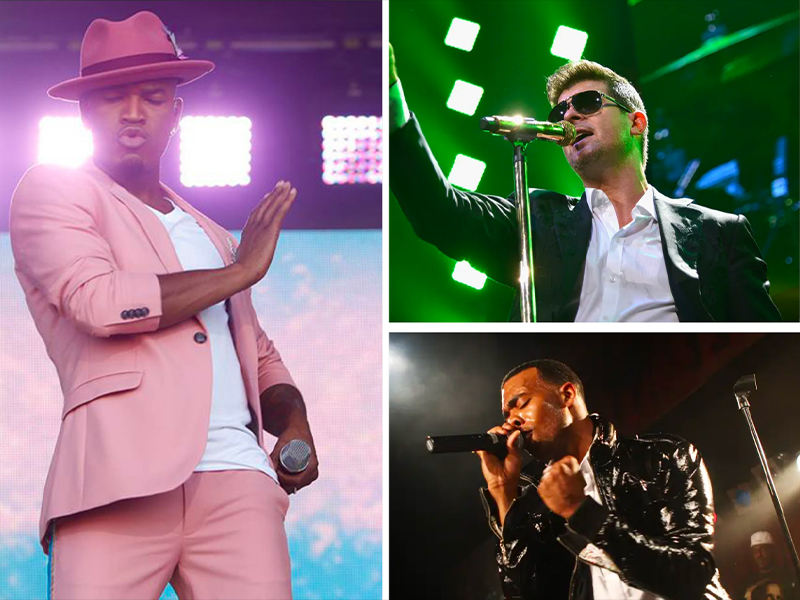 Ne-Yo is R&B royalty. Undeniably, his effortless swagger, mastery of R&B tunes, and powerful lyricism turned him into one of the best R&B musicians of the 2000s. Since his rise into music industry stardom, his repertoire has expanded to rapping, acting, dancing, and record production. Returning to humble beginnings, Shaffer Chimere Smith was raised by musician parents, who exposed him to R&B music. He joined an R&B group during his teenage years, which opened doors for his solo career in 2000. However, his breakout moment was not a result of his solo releases; it was because of his songwriting for the mainstream hit song "Let Me Love You," sung by Mario. This became his stepping stone to succeed in his solo career. Overall, Ne-Yo released nine albums, most of which are consistent hits—his most recent being "Self Explanatory," which came out in 2021. Also, his successes led to him becoming one of the most decorated R&B artists, winning three Grammy Awards in only two years.
No one will forget the catchy and upbeat song "Blurred Lines," which dominated airplay and streaming sites in 2013. The man behind the music is Robin Thicke. As noticed in his hit song, he is among today's most charismatic R&B singers. He is a songwriter, singer, and producer with works dating back to the early 2000s. Despite being popularly known for a 2013 song, he first captured attention in 2006 for his album "The Evolution of Robin Thicke." This was a precursor to three more hit albums; Something Else (2008), Sex Therapy: The Session (2009), and Love After War (2011). Then came the 2013 massively successful album "Blurred Lines," considered one of the best-selling records in music history. Following the smash hit are "Paula" (2014) and "On Earth and in Heaven" (2021).
Before Ne-Yo, Mario influenced the R&B sound with his refined and contemporary style found in no one else. He broke into the scene at 14 and has constantly perfected his sound. He is best known for the 2004 album "Turning Point," which featured the song that catapulted his and Ne-Yo's career to mainstream stardom. He released six albums, with "TBA" released next year.
Ne-Yo headlines his "Champagne and Roses" tour this year alongside R&B stars Robin Thicke and Mario. See them at the Shoreline Amphitheatre on Wednesday, October 4.