Shoreline Amphitheatre | Mountain View, California
It is time to Get Rollin' as Nickelback, with Brantley Gilbert and Josh Ross, brings rock music to the Shoreline Amphitheatre on July 9! The California summer will be blistering with Nickelback's thunderous tunes, the best post-grunge rock you will ever hear. "Those Days," "Horizon," "Just One More," and other tracks from their newest album will remind everyone why we fall in love with their music in the first place. With their signature energy and powerful showmanship, you will not get over this night. To complement their explosive music, country musicians Brantley Gilbert and Josh Ross bring groovy traditional country and country-pop tunes like no other. Complete this year's summer by experiencing this concert! Tickets are about to be sold out, so get yours now!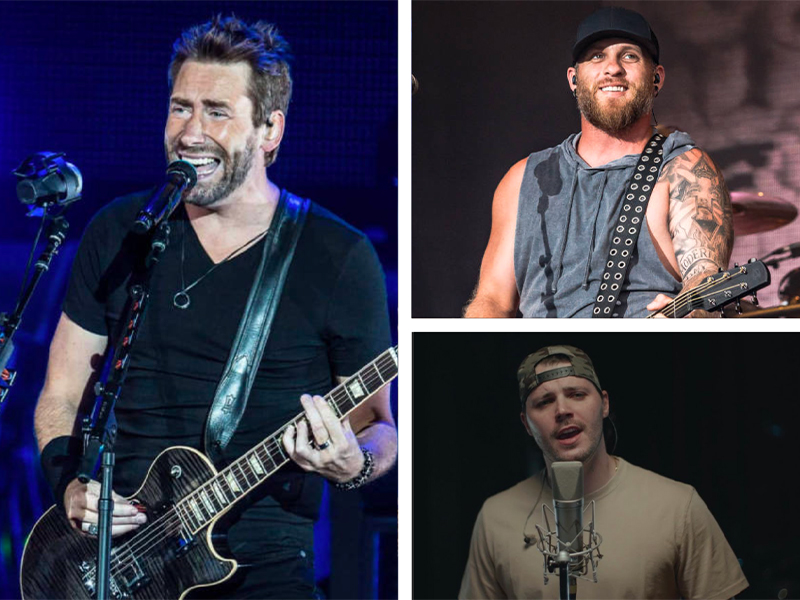 Nickelback took the helm of post-grunge rock and brought it to the 2000s with sensible style. In an era that did not prefer their thunderous sound and angsty approach to composition, they defied the odds of becoming the most popular rock band during that decade. In fact, they were one of the most commercially appealing bands in music history, with 50 million albums sold around the world. The band has spawned singles like "How You Remind Me," "Rockstar," "Photograph," "Far Away," and "If Today Was Your Last Day." All of which are rock radio staples. Chad Kroeger, Ryan Peake, Mike Kroeger, and Daniel Adair continue to advance the post-grunge sound to new listeners in the decades to come.
Fusing traditional country with pop, R&B, and rock, Brantley Gilbert rose to country stardom in the 2010s. His success began with the single "Country Must Be Country Wide." Alongside his knack for amazing songwriting, he attracted more attention after writing hits for other artists. When his album "Just As I Am" in 2014, it topped the country charts and went platinum, which he continued to achieve on his next two albums. His other hits include "The Weekend" (2016) and "What Happens in a Small Town," a collab with Lindsay Ell. Entering the 2020s, he continues to rise into prominence, collaborating with artists like Toby Keith and Blake Shelton.
Slow-burn country-pop is the specialty of singer/songwriter Josh Ross, adding lighter tones to his R&B and electronically touched country tunes. He has had a passion for country music since he was a child, which is why while working in construction, he was doing gigs as a sideline. Things truly took a turn for him after he gained the opportunity to record in Nashville, Tennessee, in 2019. He began his career as a songwriter and then eased up into releasing his records like "If You Were a Song," "Born with a Boyfriend," "Chevy," and "Love Never Looked Like Us." He continues to rise on the country scene, gaining more traction in singles like "Tall Boys."
On Nickelback's "Get Rollin" Tour, catch them with Brantley Gilbert and Josh Ross at the Shoreline Amphitheatre on Sunday, July 9. Buy tickets now before they sell out!