Shoreline Amphitheatre | Mountain View, California
All fans of country, young and old, heads up; Sam Hunt, together with the incredible Maren Morris & wonderful Chris Janson in support, is coming to the Shoreline Amphitheatre on Friday 11th August 2017!!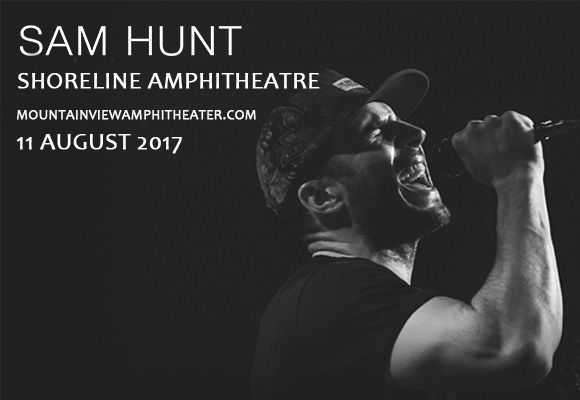 In an unusual and fortuitous twist of fate for the former footballer, Sam Hunt went on to rise to massive prominence on the country charts. In 2015, his album "Montevallo" sold a whopping + 900,000 copies, making it the best-selling country album of the year. He has been nominated for multiple GRAMMY awards, and won the title of ASCAP's Songwriter/Artist of the Year. These figures are especially amazing considering that he has been giving away his music for free for several years, starting in 2013 when his mixtape Between The Pines, available for free on his website, did not stop him selling his song "Raised On It," which was receiving serious radio airplay, nearly 100,000 times.
His sound is unique, featuring R&B beats and talk-singing that frankly verges on being rap. Country purists may balk, but Sam Hunt is confident that his boundary-stretching approach is the right way forward, having said that he's found that people who actively dislike the genre have come around to it after hearing his music – and the sales figures, which go far beyond that of diehard country fans, seem to agree.
For a listen to his newest musical adventure, check out "Body Like A Backroad," the brand new single now available for streaming and download.
Come and catch the magic that is Sam Hunt's unique twist on modern country for yourself on Friday the 11th!!