Shoreline Amphitheatre | Mountain View, California
The Cure were one of the biggest bands of the 1980s and they're coming to Shoreline Amphitheatre on Thursday 26th May! The new wave goth icons will be performing a selection of their biggest hits, B-sides and brand new songs on a night that showcases their incredible talents! Joining them will be Scottish post-punk indie rock band Twilight Sad – don't miss this incredible show!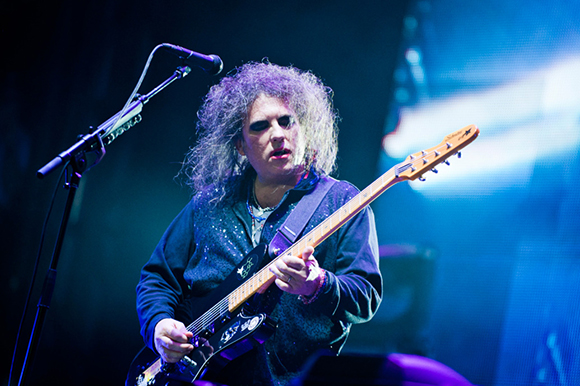 Formed from the ashes of various incarnations of student bands, The Cure first found success in the music industry in 1977 after receiving a recording contract with German label Hansa Records, having won a talent competition under the name Easy Cure. A year later, the contract had dissolved, the band changed from a four-piece to a trio, renamed themselves The Cure and were signed to Fiction; a subsidiary of Polydor Records. Their first album, Three Imaginary Boys, was released in May 1979 to critical acclaim. They returned with another new line-up and a departure from the sound of their first album, favoring a darker, more sombre feel. This feel permeated into their third and fourth albums, placing them as a part of the emerging gothic rock scene. 1982 saw a swift change in musical direction once again with the release of the poppy single Let's Go To Bed. This was compiled with two more successful songs: The Walk, and The Love Cats (the band's first British Top 10 hit), alongside a collection of B-Sides to create the album Japanese Whispers. Psychedelic album The Top followed, and then The Head on the Door – the band's biggest success and most cohesive album thus far. To date,The Cure is estimated to have sold 27 million albums as of 2004 and have released thirteen studio albums, ten EPs and over thirty singles during their career.