Shoreline Amphitheatre | Mountain View, California
A night of nostalgic music will welcome you this May 27 at the Shoreline Amphitheatre as the legendary band The Cure takes the famous California venue by storm. Join hundreds of fans in singing along to the career-defining hits of the Robert Smith-led band, such as "Boys Don't Cry," "Just Like Heaven," "Lovesong," and "Friday I'm in Love." Don't miss the chance to witness The Cure's signature live performances that made them a staple in the rock music scene for over four decades. Acting as support to the band throughout their tour is their longtime tourmates, the Twilight Sad. Get your tickets today and prepare for a concert experience you won't forget.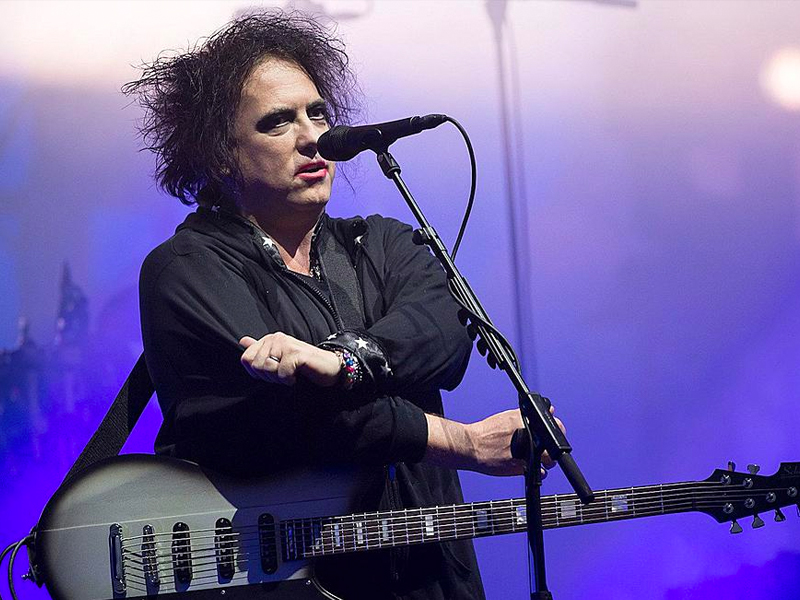 Known for many hits like "Just Like Heaven," "Friday I'm in Love," "Lovesong," and "Boys Don't Cry," The Cure is one of the most famous rock bands outside the United States. The band was formed in Crawley, West Sussex, in 1976 as a side project for high school friends Robert Smith, Michael "Mick" Dempsey, Laurence "Lol" Tolhurst, Marc Ceccagno, and Alan Hill. The band's early gothic phase at the onset of the 1980s enabled the band to gain a significant following.
Over the years, the band has had many changes in its lineup and sound. In 1984, the band released "The Top," a generally psychedelic album that catapulted the band into a massive commercial success. The band's success foreshadowed the worldwide domination they would be enjoying in the years to come. With smashing hits released that captured the world's attention, The Cure became one of the most sought-after bands in the 80s up until today — thanks to their unique mix of new wave, post-punk, and alternative rock. Their songs' introspective lyrics and atmospheric soundscapes have also set them apart from the sea of rock bands in the industry.
With over 30 million records sold worldwide, the Robert Smith-led band has garnered many awards and nominations from different award-giving bodies. Along with seven Grammy nominations, two Brit Awards trophies, and several NME awards, the band was inducted into the Rock and Roll Hall of Fame in 2019, thereby cementing their mark and legacy in the rock n' roll music scene.
This 2023, The Cure will embark on a massive North American tour. The tour will kick off this spring on May 10 at the New Orleans Smoothie King Center. Joined by the Scottish indie rock band Twilight Sad, the trek will stop at California's Shoreline Amphitheatre on May 27. Tickets for the concert are now on sale, and you can get yours here by hitting the "Get Tickets" link. Grab yours before they run out.