Shoreline Amphitheatre - CA | Mountain View, California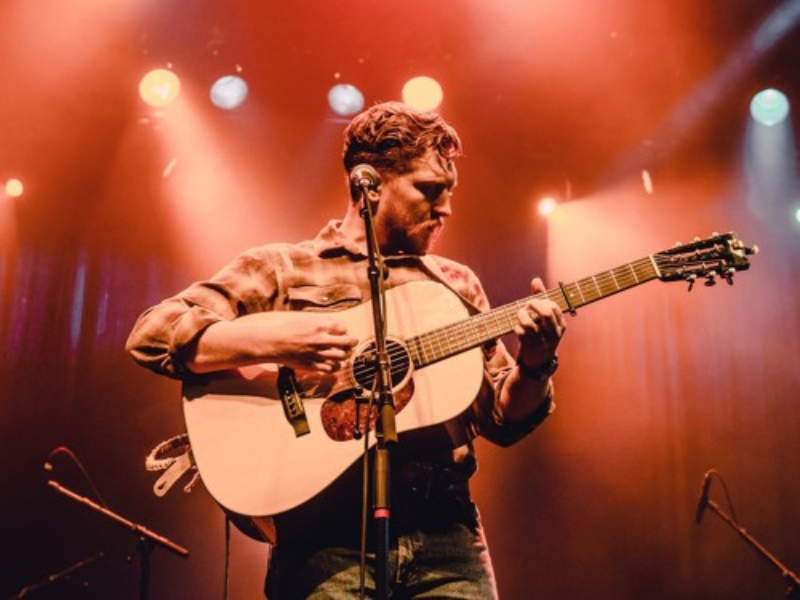 Country music concert alert! Tyler Childers and his band The Food Stamps just announced their upcoming Spring 2024 tour - officially titled the "Mule Pull '24 Tour." The trek is bringing them across North America and Europe, including an exciting stop in Mountian View, California. If you're one of Tyler Childers' biggest fans, you definitely can't miss out on this show!
Tyler Childers will perform at the Shoreline Amphitheatre on Wednesday, the 14th of August, 2024. Get ready to immerse yourself in some of the best country hits of this generation! Shaky Graves will join the show as the supporting act - we hope you're ready for this! This is going to be a show you will never forget! So, memorize all the lyrics to Tyler Childers' new album by heart and get ready to sing them all live when you attend the show! Tickets to see Tyler Childers in California are on sale right here. Secure yours before the show sells out by clicking 'GET TICKETS'!
Tyler Childers' latest album 'Rustin' in the Rain' doesn't shy away from making bold statements, and Tyler's lead single, "In Your Love," is no exception. The song's music video, co-written with Southern author Silas House, passionately supports LGBQTIA+ rights. It tells a beautiful love story between two men who meet in a coal mine, breaking the mold of typical country music videos that often focus on straight couples.
Tyler was inspired to create this song and video by his cousin, who happened to be one of his toughest critics. He wanted to make something that resonated with his cousin and others like him who didn't see themselves represented in country music videos on platforms like CMT. Tyler's message is clear: It's crucial to take a stand and be vocal about important issues, even if you're privileged enough not to be personally affected.
The track marked his first top 10 appearance on Billboard's Hot Country Songs chart and landed him on the all-genre Billboard Hot 100 for the first time in his career. And with a headlining arena tour on the horizon for 2024, his audience continues to grow as he stays true to himself.
In an interview with NPR, Tyler shared some insights behind his track. "Even if you have the privilege of walking through this world unfazed, it's more important than ever to stand with and for and up for things, to be vocal," said Childers, who is straight. House added to the statement, saying: "I think one of the things that makes Tyler such a great artist and such a great friend is that he's so empathetic. He wants to tell a story like this because he has friends and family who are members of the LGBT community, and are part of the story of Appalachia, too."
It's truly beautiful how Tyler Childers uses his platform to send a powerful message. The world needs more people like him - an ally! Show your support for the bright and talented man when he arrives in your area. Joining him for the show in Mountain View is Shakey Graves - who sings songs that take you on a road trip through Americana. The night is bound to be one of the best you'll ever have! So, call all your friends and grab your tickets here today!