Shoreline Amphitheatre | Mountain View, California
Weezer & Panic! At The Disco are going to rock your world this summer! The two rocking bands have teamed up for a co-headlining tour that sees them hitting up over forty cities across North America! Both are promoting new albums (Weezer's The White Album and Panic!'s Death of a Bachelor), so fans can look forward to a wealth of new material, plus with hits like "Buddy Holly" and "I Write Sins Not Tragedies", you'll be singing all night long! See them at Shoreline Amphitheatre on Sunday 31st July!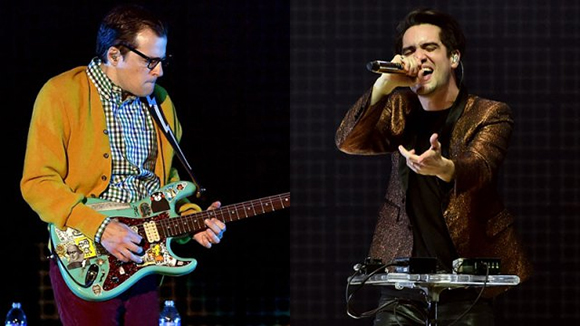 Vaudevillian pop-rock band Panic! At The Disco rose to fame in 2005 with the release of their debut album A Fever You Can't Sweat Out. The album went on to be certified double platinum in the US, having been fiercely championed by Fall Out Boy bassist Pete Wentz, who signed the band to his Fueled by Ramen imprint label Decaydance Records in 2004, making them the first on the new label. Their follow up, Pretty. Odd., was a notable musical departure from the debut, veering more towards a 1960s rock sound. This triggered several changes in band personnel, and as of 2015, lead singer Brendon Urie is the only remaining member of the official lineup. Panic! At The Disco's fifth studio album Death of a Bachelor was released worldwide on January 15, 2016.