Shoreline Amphitheatre Seating Chart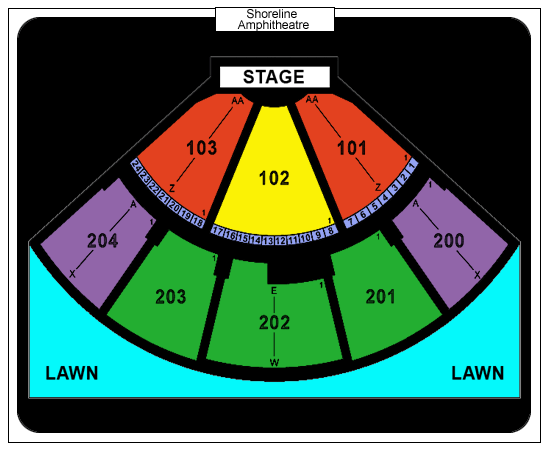 The color chart above indicates the various seating blocks. The difference in color represents a difference in ticket price.
Accessible Seating
All areas of the venue are 100% accessible for wheelchair user
Capacity
The Shoreline Amphitheatre can hold 22,000 visitors. There is a reserved seating area of 6,500 which you can purchase tickets for designated seats in advance. The lawn can further cater for up to 15,500 people which has no designated seating.. just turn up, find a spot and sit down!
Please note this is an entirely outdoor venue.