Shoreline Amphitheatre | Mountain View, California
Last month Fall Out Boy made the announcement that they will be undertaking a huge tour this year as a prelude to the release of their latest album, 'So Much (for) Stardust', which will be released in March. Joining them on their 'So Much For (Tour) Dust' are rockers Bring Me The Horizon, Royal & Serpent and Daisy Grenade. They will all be at the Shoreline Amphitheatre on 07/05/2023 and tickets are on sale NOW, so book yours today and go 'down swinging' with Fall Out Boy, Bring Me The Horizon, Royal and Serpent and Daisy Grenade on their 2023 tour.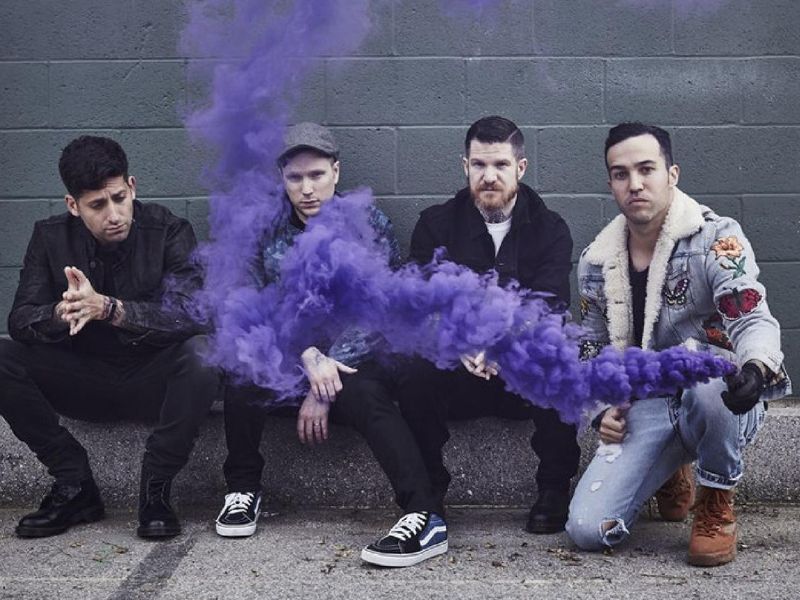 As one of the biggest bands in alternative rock, Fall Out Boy are proud and stoked to be touring again. Their 2023 'So Much For (Tour) Dust' is set to be an epic fete of dates with music from their soon-to-be-released album, as well as some of their history-making, fan-favourite material. 'So Much (for) Stardust' is FOB's 8th studio release and is already available for pre-order. With the announcement of the album the band also released their first single, 'Love From The Other Side', in January, giving a teaser of good things to come. Supporting FOB on their tour for every concert is the British rock group, Bring Me The Horizon, and singer/songwriter, Royal and The Serpent. Both have released fresh material in 2022, with Bring Me The Horizon's second 'Post Human' release having hit tracks, such as 'Strangers', and Royal & The Serpent having success with their 4th EP, 'Happiness Is An Inside Job'. Finishing the line-up for one of their limited performances in the tour is Daisy Grenade, a newer duo on the alternative scene, but still packing a punky punch with their music. It will be an awesome evening full of great music and attitude, so make sure you're there for FOB's 2023 'So Much For (Tour) Dust'.